Start Your Preparation With
MRCP PACES
STATION 04 - COMMUNICATION SKILLS
Dr. Sumanta Kumer Saha
MBBS (SOMC), MD (Cardiology), MRCP (UK)
MRCPE (Edinburgh), MRCPS (Glasgow), MRCP (London)
Mentor – Ss MRCP (UK)
Consultant, Acute Medicine
Ashford and St. Peter's Hospital
NHS Trust Foundation, London, UK
Founder Chairman | SsAcademy
Mentor: Dr. Sumanta Kumer Saha

Certificate: Available

Video Lectures: 500+ Hours

Level: Advanced

Support: 24/7 Hours

Learn Any Time, Any Where

Mood of Instruction: English
DURATION : 2 MONTHS
Course overview
A COMPLETE PACES ONLINE COURSE
5 Stations

8 Encounters

32 Modules

200+ Clinical Cases

200+ Clinical Approaches

100+ History Cases

100+ Communications & Skills

400+ Presentations

1000+ Ss Boxes

1000+ Ss-Tips

1000+ Notes

1000+ Questions & Explanations

500+ Hours Video Lectures

5000+ Hot & Important topics
Course STANDARD
1st Time in the World, One & Only, Top-Rated, Most Effective PACES Course.
An Easy, Effective & Complete Guidelines what to do and what not to do.
Why Would You

Joint

The Course !
Best Approach.
Learning Best Approach rather then traditional examination methods made this course Most Effective.
Top-Rated
400+ Presentation Skills made this course the Top-Rated PACES Course by the World's candidates.
Ss-Tips & Tricks
1000+ Ss-Tips & Tricks made this course the Best Course in the World.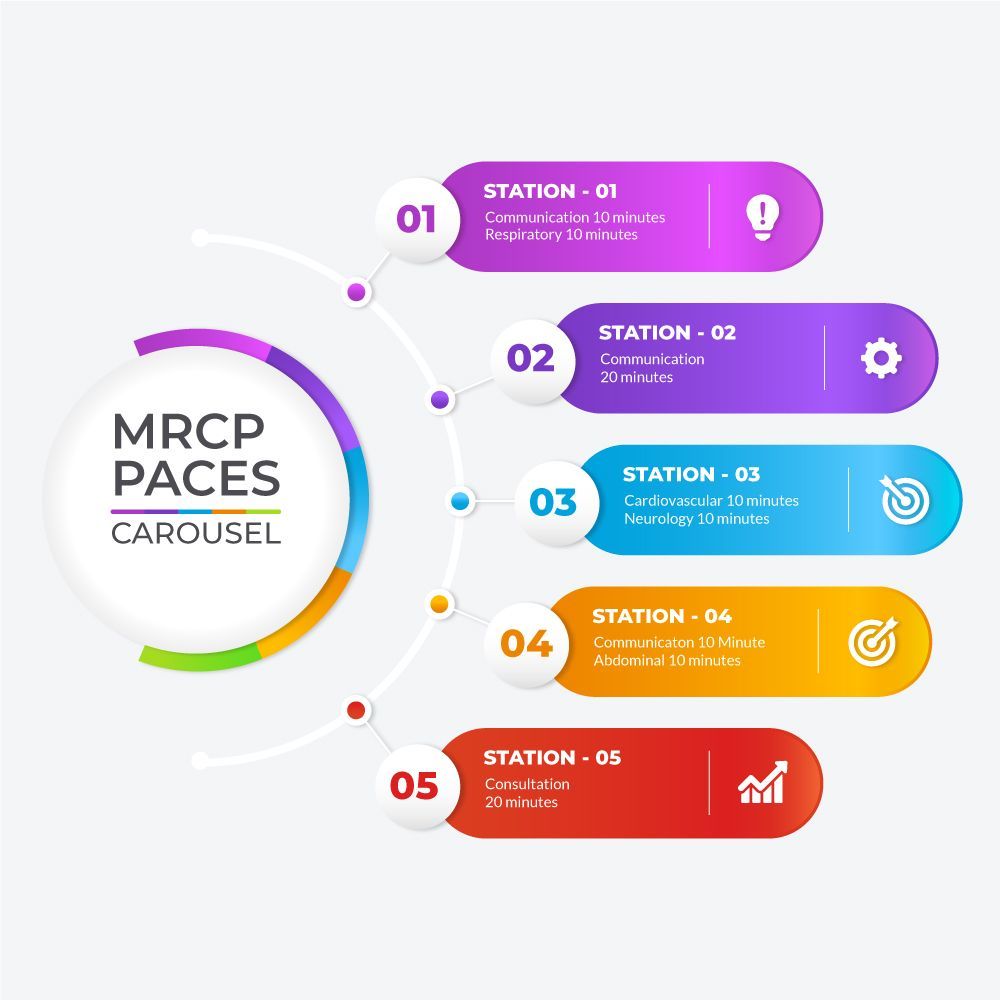 Prepare yourself
Boost Your Preparation and Intensify your Knowledge
Get Prepared with Ss-PACES
Watch how MRCP-Master examine patients with step-wise fashioned manner with real clinical signs, then present their findings
All our Video Takes' are recorded PROFESSIONALLY in a PACES-dedicated studio with High Definitions' Camera, so the every subtle CLINICAL sings are not missed.
Full Presentation Prompts, that you can write and practice many times.
Learn the Best Approach to get the important clinical signs, then put-together, make your likely diagnosis CONFIDENTLY.
Course Convenience
Enroll the course and take preparation with the convenience given below
Ss-Box
PERSEVERE the all the Ss-Boxes, which are the integral part of your memorizing everything you need to PASS.
MAKE NOTES on every steps what stations you are enjoying because NOTES = PERSEVERANCE = REPETETIONS = MEMORZING = PASS.
Every information you need that are UPADATED based on the current evidence and GUIDELINES.
Our video player provides speed controls for every part of our course. Work at your own pace.
Our eLearning Platform is flexible to use from anywhere, anytime.
Ss-PACES is at your home like YOUR MENTOR IS AT YOUR HOME to guide you, to teach you, to test you & at the end, to inspire you to get the best out from you.
All video lectures are made in professional studio with professional camera. Whole course are covered with Studio Filmed.
Our support team is always ready to support your 24/7. Feel free to contact us for any types of support.
Photo Gallery
Sample pictures from each stations. Shoot with professional studio and camera for smooth learning experience.